Esta proposta de atividade de INGLÊS é destinada aos estudantes da 7º Ano do Ensino Fundamental.
There are certain events which take place in humanity's history, which shape it and alter it in a most profound way. Discoveries in science, the unveiling of new technologies, immense tragedies, loss of life, and changes in nature all have an impact on human life. Here are some facts about a few of those path-altering events.
Há certos eventos que acontecem na história da humanidade, que a moldam e a alteram de maneira mais profunda. Descobertas na ciência, a revelação de novas tecnologias, imensas tragédias, perda de vidas e mudanças na natureza têm um impacto na vida humana. Aqui estão alguns fatos sobre alguns desses eventos que alteram o caminho.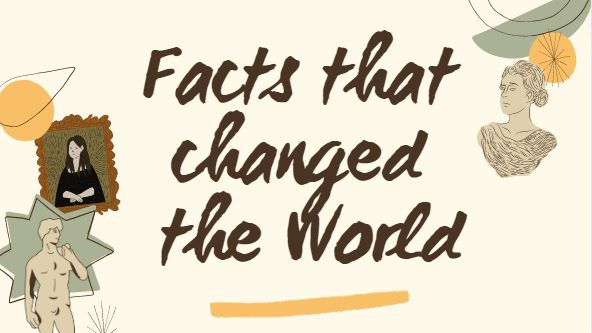 QUESTION 1
Ligue cada fato ao melhor exemplo:
( ) Achievement
( ) Assassination
( ) Discovery
( ) Election
( ) Epidemic
( ) Natural Disaster
( ) Revolution
( ) T errorist Act
In 2015, an earthquake hit Nepal and killed over 8,000 people.
Fidel Castro established a communist government in Cuba in 1959.
In 2015, scientists confirmed the existence of water on Mars.
Since the early 1980s, HIV has infected more than 70 million people.
Barack Obama became the first African American Us president in 2009.
John Lennon was killed by a fan on December 8, 1980
In 2003, scientists completed the Human Genome Project.
Two men invaded and killed the journalists of the Charlie Hebdo newspaper in Paris in 2015.
Leia o fragmento de texto sobre a Revolução industrial e respondas as questões a seguir:
The Industrial Revolution
Around 1760, England began to undergo an Industrial Revolution, and other countries soon followed in their footsteps. People were looking to move away from an agricultural-based existence and feudalism as a system of government. This period saw the restructuring of how land, economic power, and labor were distributed. A middle class was created which led to the desire for more goods and services including public transportation and access to healthcare. This turning point essentially led to the creation of modern society.
QUESTION 2
A primeira Revolução industrial aconteceu na inglaterra no período de:
1780 – 1850
1750 – 1780
1700 – 1750
1600 – 1700
QUESTION 3
A Revolução Industrial começou em qual país?
Itália
Inglaterra
França
Estados Unidos
Leia o texto sobre A Bomba Atômica e responda responda a questão sobre o mesmo:
The Atomic Bomb During
WW2, the first atom bomb (labeled 'Little Boy') was dropped on Hiroshima, Japan on August 6, 1945. Never before had the world witnessed the immense power and destruction that weaponized atomic energy could unleash. Many people perished as a result of the bomb immediately, but many people also lost their lives from the bomb's radioactive after-effects. The atom bomb created a new threat – world domination.
QUESTION 4
75.000 pessoas foram mortas instantaneamente em 6 de agosto de 1945, quando uma bomba atômica foi lançada em:
Londres, Inglaterra
Hiroshima, Japão
Nova York, Estados Unidos
Paris, França
QUESTION 5
Assista ao vídeo abaixo sobre 5 invenções do mundo moderno e comente sobre o que você achou mais interessante.
---
Acesse os materiais referentes a essa atividade clicando aqui:https://sme.goiania.go.gov.br/conexaoescola/propostas_didaticas/propostas-didaticas-lingua-inglesa-7o-ano/
---
---